Let's change the world with our Mobile Technology
We are a leading Mobile app development Company in Madurai. As being a Pioneer in mobile application development we are expected to bring out a new mobile app design and layout over and over. The more complex the task is the better is unleashed out of our mobile app developers. The backend is a no lesser job than creating an android or IOS mobile app. We have the capability to deliver the best mobile app reporting engine and mobile app backend system.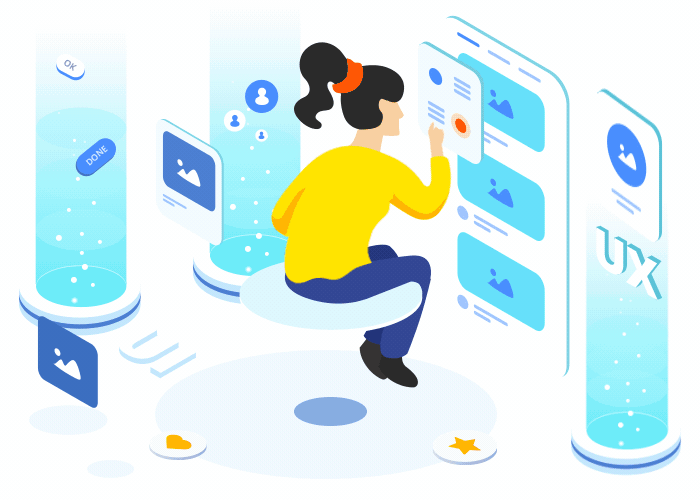 Madurai Softwares provides creative solutions to clients around the world from startups to business apps to enterprise apps by providing mobile app development services that get attention and are meaningful. We strive to create meaning and value for our customers and their users and seek to imbue our products with a sense of wonder. Madurai Softwares is a renowned mobile app development company & the best IT Software Solutions provider based in Madurai. Madurai Softwares is a leading, innovative mobile app development company that makes your business just a tap-away on iPhone and Android devices. Our team works without constraining its imagination while coordinating closely with you and your team to creatively contribute to building commercially viable mobile apps and serve the world.
Android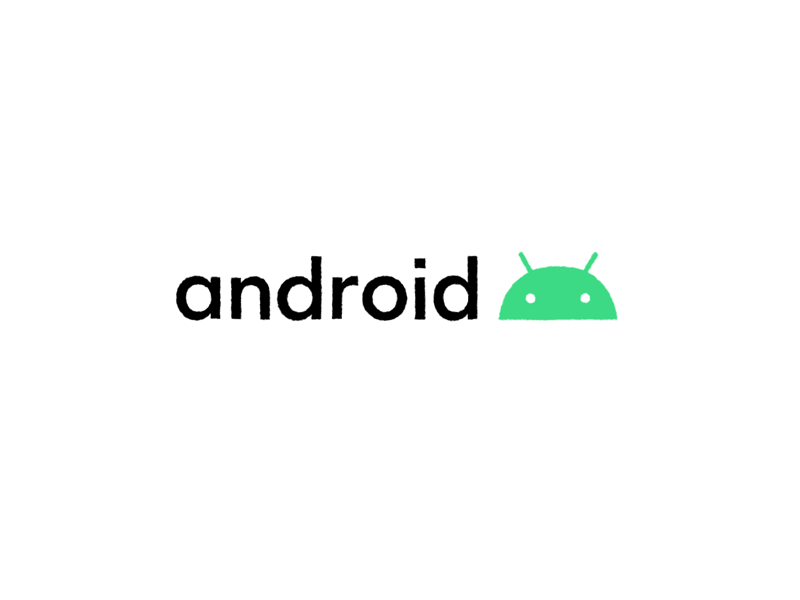 We are a top Android application developer and a fastest growing company in Madurai with the resilience to offer the full range of mobile app development services as we have in-house quality mobile app developers, analyses experts, consultants, and designers. Our development of hybrid and native apps by in-house world-class Android apps developers is focused on value and conversions for maximum impact. Madurai Softwares is the leading Android apps development company in Madurai To provide intuitive designs and creative software development services for iPhone, iPad, Android, Tablets, Websites and CRM solutions. We blend the latest in mobile technologies to provide our customers with a wide range of mobile applications development and maintenance services.
Our Android app developers in Madurai possess a comprehensive understanding of the Android platform and provide innovative solutions for several industry verticals, globally. Our developers keep pace with the emerging techniques and deliver the advanced and cutting-edge Android apps that are tailored to accomplish the strategic business objectives of the clients. Our cost-effective Android solutions ensure maximum user engagement and high ROI. Being a promising mobile app development company in Madurai, we build mobile applications that include the most recent technology with high-tech feature and creative widget that no one can ever think of.
iOS
Mobile app development Company in Madurai, I am sure that you will completely agree with me that it is very difficult to find the right and reliable Mobile app development company in Madurai by searching the above keyword on Google. Madurai Softwares is a leading mobile app and game development company in Madurai, delivering quality-driven mobility services. There are hundreds of iOS app development companies in Madurai, each claiming that they are the most authentic. You cannot go on trying one after another, isn't it? Then how do you know which one is worth your time? The Simple way to find the best Mobile app development company in Madurai is to look for the clients on the company page and the testimonials that are available on their websites. You can search for the apps that the company claims that they have built and the various websites that they have made.
So we would suggest users of Madurai, go with that mobile app development company in Madurai which has experience in this field, have experience of working with corporate houses, having Values and professionalism. We are not claiming that we are best but Yes we know how to develop apps, we have some best Mobile app developers in Madurai. So before considering other mobile app development companies in Madurai, just fill our contact form as we believe in Long-Term Relationship, rather than do work and Go approach. Cross Platform App Development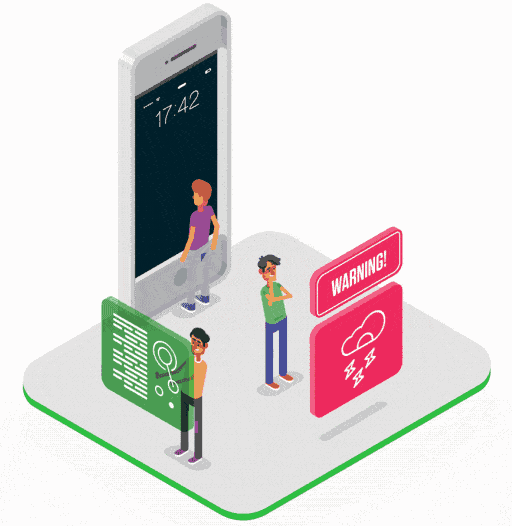 Madurai Softwares firmly believes in adopting new technologies which can give higher productivity and profit to businesses. If mobile isn't at the core of your digital marketing strategy, it should be. With smartphone ownership in the Madurai among the highest globally, having high-quality, useful apps and games is a must. Apps give you valuable real estate in your audience's pockets and another opportunity to engage.
Cross mobile app development which has strived a middle ground as far as mobile strategy is concerned looks for top-notch mobile app development company. Madurai Softwares is one of the reputed mobile app development company that is eligible to give the best cross-platform mobile app solution. React Native is the next generation of React, a Javascript code library developed by Facebook and Instagram. As the matter of fact, developing native apps for Android and the iOS platform is a tedious task as both of them are two entirely different ecosystems. To develop an application in iOS, you will be required to have sound knowledge of Objective-C or Swift along with Cocoa Touch. On the other hand, Android apps demand to have knowledge of Java and Android SDK. Bearing the pain, you will need to stay updated with the latest features of two major ecosystems. React Native is the answer to this conundrum.
React Native gives an awesome platform to develop mobile application using only JavaScript. React Native uses the same design as React with a functionality to compose a rich mobile UI (User Interface) from declarative components.
Our dedicated mobile have developers undertake comprehensive research in order to understand the latest updates in cross-platform architecture and guidelines; they are very well exposed to hybrid platform technology from Xamarin App Development, Phonegap mobile app development which enables them to utilize cross platforms techniques to create rapid applications for multiple platforms which are responsive across all.